Teacher: Mrs Shackleton
Teaching Assistant: Mrs McEwen Smith
Teacher: Mrs Richardson/Mrs Nicholls
Teaching Assistant: Mrs Swain & Mrs Hurley Sherwood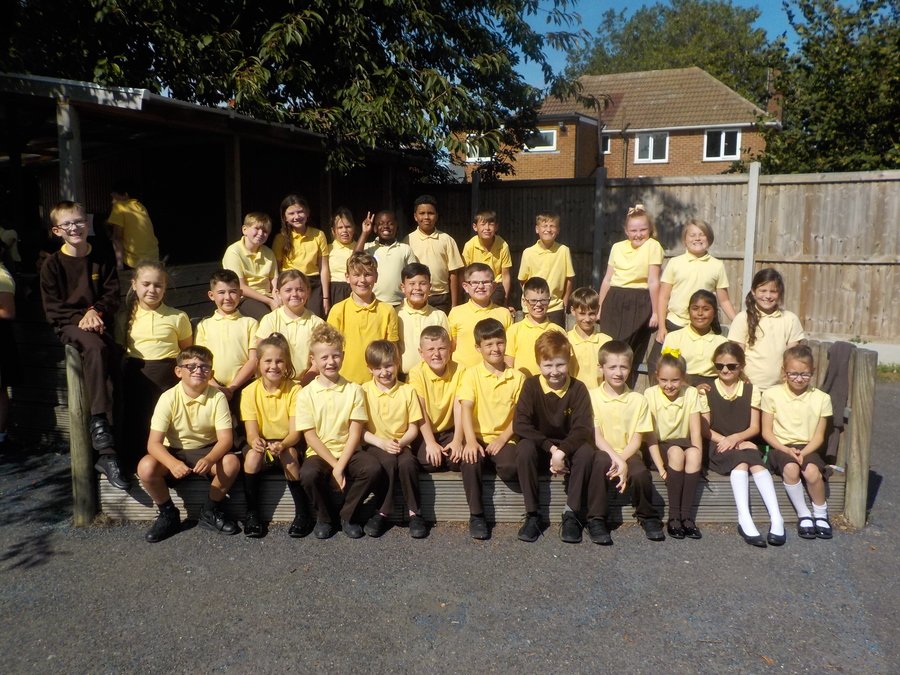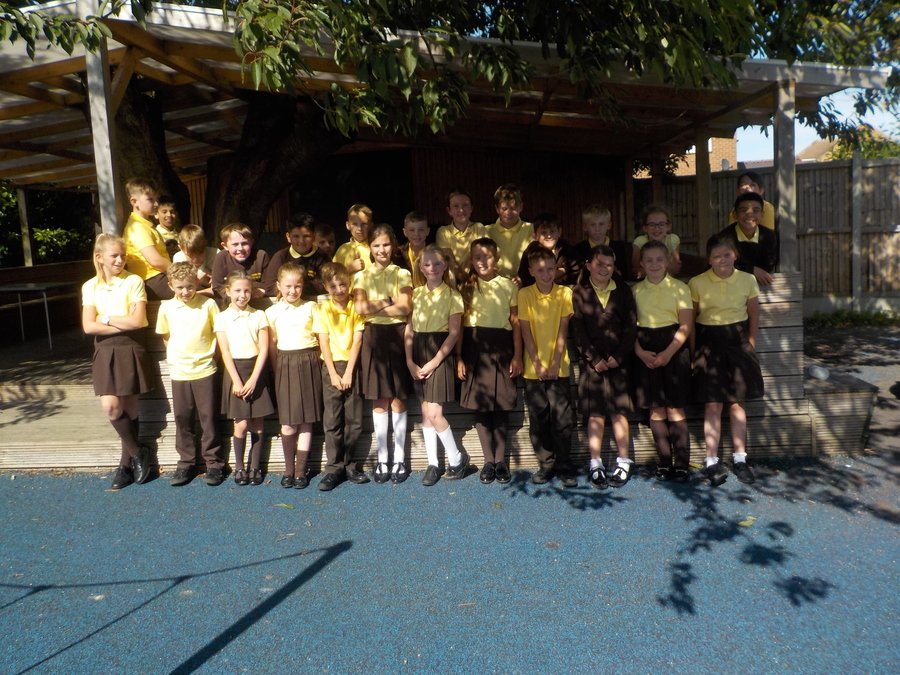 Welcome to Year 5
PE days: Friday afternoons.
Homework: When appropriate – look regularly in their Homework diary.
Spellings: Weekly – every Monday (Mrs Shackleton's set)
every Friday (Mrs Richardson's set)
Times tables: Weekly – every Monday (Mrs Shackleton's set)
every Friday (Mrs Richardson's set)
Reading: At least three times a week – more reads earn you a raffle ticket.
Homework diaries: Please use a new page for a new week, these are checked every Monday.
Please continue to visit our web page to see what we've been up to in our lessons. We are all very much looking forward to a fun-packed year and look forward to working alongside you and your children.
We made a human timeline of both British and Worldwide History. We were surprised at some of the things that were happening around the world during various British periods.
In Science last term, we looked at reversible and irreversible changes of state. We fried an egg, melted chocolate and created a chemical reaction which released gas. We used this gas to blow up balloons! In the last experiment, we mixed vinegar with milk which, believe it or not, formed a type of plastic. Once it was dried it bounced like a ball and no longer smelt of vinegar.
Year 5 have studied classical music depicting different planets and the moon. They have composed their own keyboard duets which represents the light of the moon, thinking carefully about the feeling they want to create. These compositions were performed in class and then computer software was used to create audio files for you to hear.
Term 2
Our topic this term is 'A Superlative Subcontinent' , all about South America. Our Wow day will involve art work and cooking. We will study globes and maps, locating countries in terms of longitude and latitude, but our main focus will be on the importance of the Amazon Rainforest.
Our WOW Day
Throughout the week, children have been creating volcanoes from papier mache, bottles filled with fizzy drink and paint, as part of our "A Force of Nature" topic. Then on Thursday, the children took the lids off their volcanoes and added a Mentos sweet – this caused a volcanic eruption! This was then demonstrated on a larger scale with a 2-litre bottle which was very exciting. After this, children then looked into the story "Escape from Pompeii" and followed this with Roman dress up and a Roman feast.
Term 1 Maths and English
We are kick starting the academic year by reading Skellig in English. Our first piece of work focuses on Skellig's garage and the children will be improving their descriptive writing. Later children will write a variety of texts such as: a poem, a diary entry and a playscript all inspired by the book. It is a great novel and we know the children will produce some fantastic writing.
In Maths children are looking at place value and the value of each digit that makes up different numbers up to 10,000. We will also be looking at reading and writing Roman Numerals which fits in very well with out Pompeii study. After this we move to comparing numbers, rounding numbers, numbers to one-million and negative numbers. Throughout our maths teaching we will have a strong focus on building the children's reasoning skills.