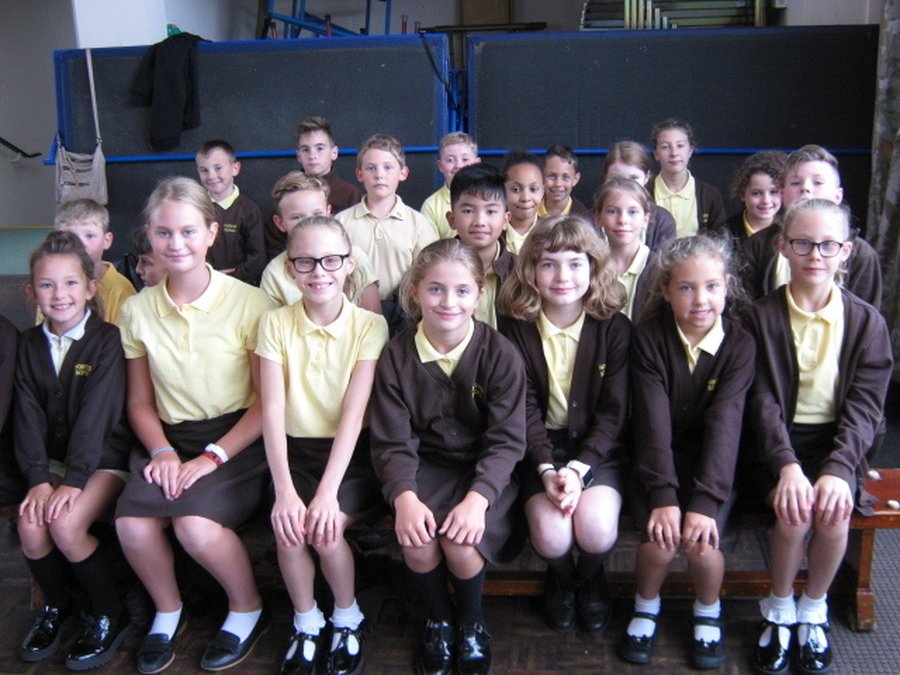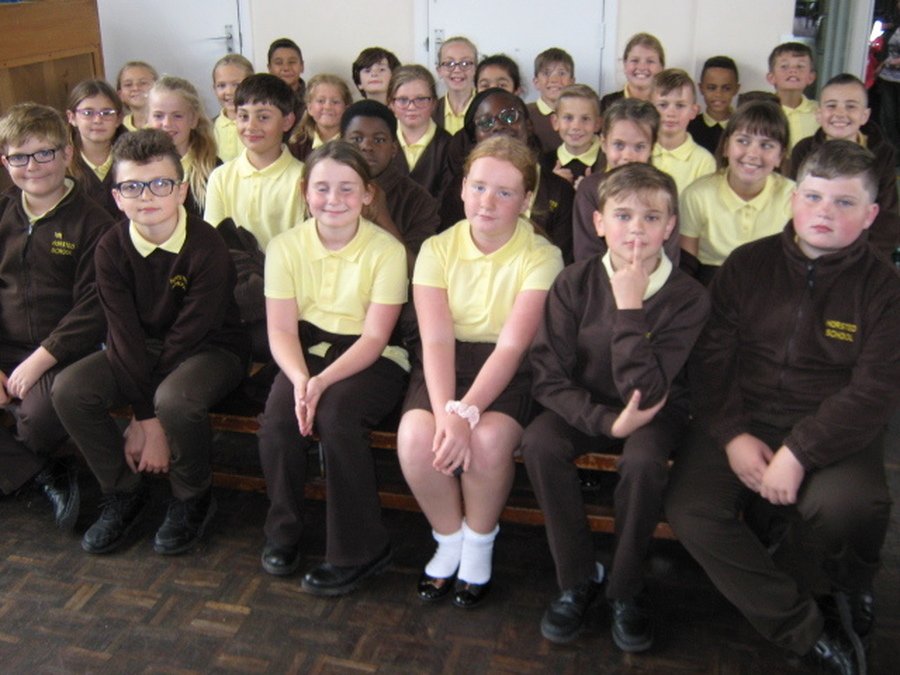 Dear Parents and Guardians,
We are pleased to welcome your child to Year 6. The Year 6 team consists of Miss Cambridge, Mrs. Logan, Mrs Lazell, Mrs. Mahommed, Mrs. Lister, Mrs Arnold and Mrs Brand. Miss Cambridge is teaching in Narnia and will be supported by Mrs Arnold and Mrs Brand. In Hogwarts, Mrs. Logan is teaching on Monday to Thursday and Mrs Lazell is teaching on Friday; they will be supported by Mrs. Lister. Mrs. Mahommed will teach different groups of children throughout the week depending on where needs arise.
Our classes will be having PE on Tuesdays and/or Thursdays depending on weather conditions. Please ensure that your child's named kit is in school for these days. This should consist of trainers, a plain white t-shirt and black shorts. Children can bring in warmer clothing for P.E. if they wish. Earrings must be removed for PE; we are unable to help children to do this and we cannot allow the children to cover their earrings with plasters. Long hair should be tied back at all times.
Your child will be bringing home a homework diary in which they will record their homework. You will find a copy of their school timetable on the back page. Children will write the work set on the appropriate page of their diary, please check and sign ready to be handed in each Monday. English and Maths homework will be given out on Wednesday each week and will be expected back on the following Tuesday. Reading comprehension homework, will also be handed out every Wednesday for a Tuesday hand in, but only every other week.
We also ask that your child reads a minimum of three times a week, as per school policy. Please sign the reading section in the homework diaries on each occasion that your child reads. It will be assumed that they have not read if it is not signed and an opportunity for learning catch up will be given. Learning to read is one of the most important things when fostering and developing a child's future prospects.
It is also expected that children will learn their times tables in preparation for their times tables tests on Monday and that they will learn their spellings for their test on Friday.
Homework will be given as follows:
Monday – Learning homework - reading, spellings and times tables.
Tuesday – Learning homework - reading, spellings and times tables.
Wednesday – English, Maths and Reading Comprehension (every other week), to be returned the following Tuesday.
Friday – Learning homework - reading, spellings and times tables.
In Year 6, English lessons will be taught in two set groups, much like they were in year 5. Second, Maths will be taught in three sets and finally, reading comprehension skills will be taught to the children three times a week in mixed ability groupings with focussed work given to specific groupings. On some occasions, it may be felt that we need to move a child into another set in order to encourage and develop their learning. If this is the case, the set teacher will let you know of this decision either through a phone call or a note in the homework diary.
There will be a weekly spelling lesson on Friday mornings. They will be taught a spelling rule during this time and their spellings will be set accordingly at the end of the lesson. Your child will have a week to learn their new spellings. It is expected that they will get at least 6/10, 8/12, 10/15 or 14/20 (depending on how many words they are given) and that they find out the meaning of unfamiliar words. If your child does not achieve this, then they will be given an opportunity to learn them during a break time.
As a privilege, year 6 children who walk either to or from school, without parental supervision, will be able to bring in a mobile phone. They must be turned off before entering the school gates and given into the class teacher first thing in the morning, who will store them in a locked cupboard.
If you have any worries or questions, please write a note in the homework diary to arrange an appointment to see your child's teacher. As we are sure you can appreciate, the mornings can be very busy and there will not be time to discuss matters thoroughly before school, unless the situation is of an urgent nature.
Our first topic in our foundation subjects this year is 'Biomes and Biodiversity'. In this topic we will look at different environments around the globe considering what makes them different and the impact that this has on animal life around the globe. We are going to consider evolution, adaptation, and the life and works of Charles Darwin. In English, we are going to be reading a book called 'Cosmic' by Frank Cottrell Boyce.
Yours sincerely,
Miss Cambridge, Mrs. Logan, Mrs Lazell and Mrs Mahommed
Year 6 Term 2
English: We are continuing to read 'Cosmic' by Frank Cottrell Boyce, Liam, the boy in the story, finds himself in a very peculiar and exciting situation, that involves him having to convince people that he is his own father! We are using the text as a basis for writing balanced arguments, instructions, and stories.
Maths: Each set will be covering a range of topics and skills including fractions, percentages and reasoning problems involving the four operations, building on from the work completed in term 1.
Art: We will learn about the art of Henri Rousseau and how he used what he could see around him and his own imagination to create fantastic pictures of an imaginary dream-like rainforest.
Topic: We are continuing to learn all about world biomes and how animals are adapted to live in different environments. We will learn about the way new species are discovered and use what we know about animal adaptation to create a new species of our own.
D&T/PSHE: As part of our annual Dragon's Den Competition, each class will design, make, evaluate, and promote a product for the Horsted Christmas Fayre. We look forward to seeing you there!
Year 6 really enjoyed their trip to the Nasir Mosque in Gillingham. They were able to see some of the parts of a mosque that they had learnt about in class and learn about mosques around the world. We were very proud of how polite and respectful the children were throughout our visit.
Here are some pictures of a maths lesson where Miss Cambridge's Set joined in with Mrs Logan's set so that the children could challenge and support each other to solve subtraction calculations involving large numbers and exchanging! We were impressed at how well the children worked together and hope to repeat this type of activity again in the near future.
Year 6 Term 1
English: We are reading 'Cosmic' by Frank Cottrell Boyce, a story about a boy who ends up very far from home. Our writing will focus on the structure of recounts, writing persuasively and how to build up suspense.
Maths: We will revise the four operations and place value, compare and order numbers to ten million; round numbers and make useful estimates and solve problems with negative numbers.
Science: We will learn more about electrical circuits and how they are built and investigate the affect of adding and removing different components and cells into a circuit.
Topic: We are learning all about world biomes. Using atlases, we will identify where the different types of biomes are found and how the climate helps to determine the plants and animals that are able to live in them.