Year Six Weekend at Marchant Hill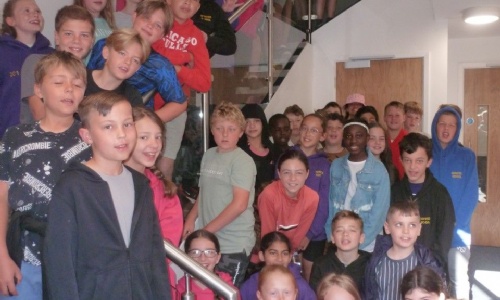 Hi Everyone,
We are having a brilliant time at Marchant's Hill.
On Friday, when we arrived, we had a go at some abseiling and rifle shooting. In the evening, after we got in our rooms (very exciting) we had a giant game of man hunt in the forest. We were very excited at night and so didn't really fall asleep until gone midnight!
Yesterday we had a great day. Over the course of the day, we had a sports activity in the sport hall, 'fell off' the rafts that we built, played the floor is lava on a giant obstacle course and jumped off a tiny platform in the trapeze. After dinner we spent a lot of money in the shop buying even more sweets and for our evening entertainments, we played team games to earn materials so that we could build something to protect a water balloon from bursting (which we then got to throw at the adults!!). We fell asleep a bit quicker last night and some of us were quite hard to wake up this morning!!
Today we are going to enjoy climbing, the sensory trail, archery and the giant swing.
See you Monday
Please enter some content for your news story here.