Year Five
Welcome to Middle Earth Class and Neverland Class Page!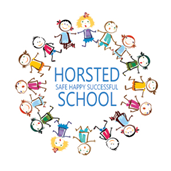 | | |
| --- | --- |
| Middle Earth Class | Neverland Class |
| Class Teacher: Mrs R Shackleton | Class Teacher: Mr L Cavanagh |
| Teaching Assistant: Mrs S McEwen-Smith | Teaching Assistant: Mrs A Knight |
Key Information
PE day: Wednesday and Friday
Homework: Given on a Monday, handed in on a Friday.
Spellings: Weekly — every Monday.
Times tables: 10 games weekly — every Monday.
Reading: At least three times a week — any more earns you raffle tickets.
Reading and Homework diaries: Please use a new page for a new week, these are checked every Monday.
Please browse our web page to see what we've been up to in our lessons. We look forward to working alongside you for your children.
Term One
Wow Day — Making Volcanoes
Year 5's Wow day was truly explosive! Our topic this term is volcanoes and earthquakes and in English we studied the mighty Mount Vesuvius so Year 5 had a volcano themed day. We built our very own paper-mache Vesuvius and mixed mentos, lemonade and red food colouring for our frothy, fiery eruptions. It was very messy! Using CAMs and saws, we built our very own volcano toy. We were quizzed on a special Dr Who 'Fires of Pompeii' episode and our teachers challenged us to build a structure that could withstand an earthquake. It was so fun!
Escape from Pompeii — Readers' Theatre
We took significant phrases from our class book, Escape from Pompeii, and created a piece of theatre from them. Our aim was to show the contrast between the serene setting at the start and the chaotic terrifying change of mood once the volcano erupted.
OAA
Term Two
Anglo-Saxon Wow Day
For our Anglo-Saxon wow day, the children experienced a day in the life on an Anglo Saxon. They began by looking at grain and understanding that this is how we produce flour. They will be grinding their own grain into flour on our next wow day. They used plain flour and water to make a simple bread dough which they cooked on slate over an open fire. We had to be very careful as the slate got very hot. The children ate their warm flat bread around the fire. After this, children carded raw wool to remove the tangles, before dying it will natural food such as beetroot. This was dried and subsequently used in a collages. The last activity of the morning was to build a wattle and daub wall. The children wove willow sticks in and out of stakes, then filled in the gaps with a mixture of mud, clay and straw. In the afternoon, we had a long boat making competition down on the school field. Their creations included sails, dragon heads, benches and oars, amongst other features. A great day was had by al
Anglo- Saxon Collages
We created natural collages to remember some of our wow day activities. We used sticks to represent our wattle and daub fences, our dyed wool for sunset clouds and the raw wool for sheep. Grasses and other vegetation represented the grain collected and ground to make our flour.
Skillig Plays
We took a section of our class novel and acted it out, looking carefully at the speech and movements of the characters. The children then turned this extract into a written playscript.
Animal Music Compositions
Can you guess which pieces represents a mouse? An eagle? A rabbit? The children read the music for each tune and composed percussion to accompany it. They notated this percussion so that it could be remembered and read.
Moon Compositions
Inspired by Gustav Holst's Planets, and Debussy's Claire de Lune, the children composed a keyboard piece using three octaves. They composed their pieces using a 4 line stave, with crotchets, minims and semibreves. They then performed to the rest of the class.