Year Six
Welcome to Narnia Class and Hogwarts Class Page!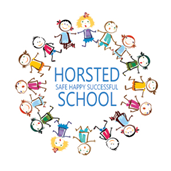 | | |
| --- | --- |
| Hogwarts Class | Narnia Class |
| Class Teacher: Mrs L Logan | Class Teacher: Mrs R Nichols & Mrs M Richardson |
| Teaching Assistant: Miss B Lister | Teaching Assistant: Mrs N Arnold |
Key Information
Homework

English and Maths - Set on a Tuesday, every week and to be handed in the following Monday unless otherwise stated.
Reading Comprehension- set fortnightly on a Tuesday. To be handed in the following Monday unless otherwise stated.
Reading - Children should read at least 3 times a week for 20 minutes each. These need to be signed and dated,as separate signatures, by an adult. Reading diaries are checked every Monday morning.
Times Table Rockstars - children are currently completing 'auto training'

PE

Hogwarts: Tuesday Indoor PE + Thursday Outdoor PE
Narnia: Thursday Indoor PE + Friday Outdoor PE
Please ensure that your child has both indoor and outdoor kits in school at all times.
Indoor Kit: White T-shirt and Black shorts.
Outdoor Kit: White T-shirt, Black Shorts, Tracksuit bottoms and Top/Jumper. Trainers and spare socks. We would also advise that when the weather gets particularly cold, children may wear base layers, and gloves.
Term One
Doodle Bug Science
In Science the children have been learning about circuits. We had a challenge to create a robot out of a cup and various components that would create a piece of artwork. This was tricky but lots of us managed to overcome obstacles and make a working Doodlebug!
Term Two
Meet the Teacher
Thank you to all that came this afternoon. It was lovely having you all in the classroom with us and I hope you enjoyed the Doodlebug challenge.
CPR Training
Year 6 were lucky enough to have some wonderful nurses come in from a local hospital to guide the children in what to do if they encounter an emergency and how to administer CPR on someone who is unconscious. The children were incredibly engaged during this workshop and learnt an incredible amount.
We are Travel Agents Wow Day
For our 'We are Travel Agents' WOW day, Year 6 cooked quesadillas and a tomato salsa from a variety of Mexican inspired ingredients. We prepared all of the ingredients ourselves and thought the end result was delicious!
Term Three
Art Day
During our Art Day, we studied the artwork of Henri Rousseau. We found out that he painted many jungle scenes but had never actually been to the jungle; he gained his inspiration from local botanical gardens. We sketched a variety of house plants and animals and then used these sketches to create a final piece of artwork, in his style, which we then coloured with oil pastels.
Music
This term in Music we have developed our co-ordination and rhythmic skills by combining different rhythms performed to a constant beat. We have explored the different ways we can combine and structure rhythms through dance, movement and percussion which has created different rhythms and patterns. We have developed an understanding of pitch and pitch shape by relating it to, and demonstrating it through movement and notation. We have also explored beat and syncopation through song and body percussion. By combing our skills, we have created and performed a rhythmic sequence to a piece of music.
Science
As part of our 'Evolution and Inheritance' topic, Year 6 conducted an experiment to see which beak shapes were better at picking up small seeds. To do this we used chopsticks (larger beak) and tweezers (smaller beak) and timed ourselves to see which beak enabled us to pick up the most seeds. We found that actually the tweezers were the best for picking up seeds, therefore birds with smaller beaks are better suited for eating smaller seeds. We then linked this to Charles Darwin's Galapagos finch findings.
Term Four
World Book Day
Book sharing with Grasshoppers and Hundred Acre Wood
Islamic Art
As part of our Islamic art topic this term, we looked at vegetal art. We went outside to gather natural materials and then, using mirrors, composed repeated vegetal patterns. As well as this, we have created a final Islamic inspired tile design. We incorporated all different elements of their styles: geometric, vegetal and layering circles. The final tiles are beautiful! In Computing we then used a website to make them into virtual wallpaper for an Islamic inspired interior design. Take a look at some of our pictures!