Year Four
Welcome to Faraway Tree Class and Paddington Station Class Page!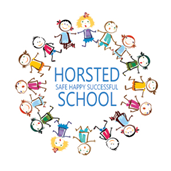 | | |
| --- | --- |
| Faraway Tree Class | Paddington Station Class |
| Class Teacher: Mr C Woodward | Class Teacher: Mrs L Woods |
| Teaching Assistant: Mrs W Jennings | Teaching Assistant: Mrs K Applegate |
Term One — Nuts about Nature
This term we have looked at lot at nature and how we fit into it. On our wow day we looked at how we can use maps to navigate our surroundings in orienteering, which the children all did very well at. They also looked at how we can use nature to our advantage and how we are alive due to the world surrounding us. The children learnt why fire has been pivotal to our development and how to create it, when we then whittled a stick to cook a marshmallow. We had some very sticky fingers — and faces!
Term Three
Year 4 have been enjoying learning about how materials can change state between solids, liquids and gases is science this term. We were very interested in salt and sugar as they pour like a liquid but are made up of tiny solids.
Our afternoon on freezing has definitely been the most fun – we made ice-cream!
We are also having a great time in art creating our own canopic jars using clay just like the Ancient Egyptians.
Also shown here are some year 4s making rectilinear shapes using metre sticks on the playground. Isabelle displays her finished canopic jar. We also taught our teddies how to wash their hands properly so we could exchange these photos with our friends at the Mtiya school in Malawi, hopefully encouraging the children their to wash their hands properly.
Term Five
Year Four Multiplication Check
Please click here to download our information slides about the upcoming Year Four Multiplication Check.
Useful Websites
NTC Multiplication Check
https://mathsframe.co.uk/en/resources/resource/477/Multiplication-Tables-Check
TT Rockstars
Hit the Button
https://www.topmarks.co.uk/maths-games/hit-the-button
Living Lands Trip
Science - Fun with Friction